As soon as the first AX router hit the market, I bought it immediately.
Why would you need such a cutting edge router that doesn't even have any compatible clients? Well, it actually does have some — a Galaxy S10/S10+ and at least one Intel AX200 adapter. Moreover, any manufacturer, when releasing a cutting edge router, usually implements not only support of the latest standards and the widest functionality, but also the most progressive hardware, maximum memory capacity, more ports, etc.
The router itself is a huge black box. You can position it on any surface or you can hang it on the wall — as you wish. As you can see, I chose the wall mounting option. Antennas have a little bit of 'gold' on them to increase throughput, of course.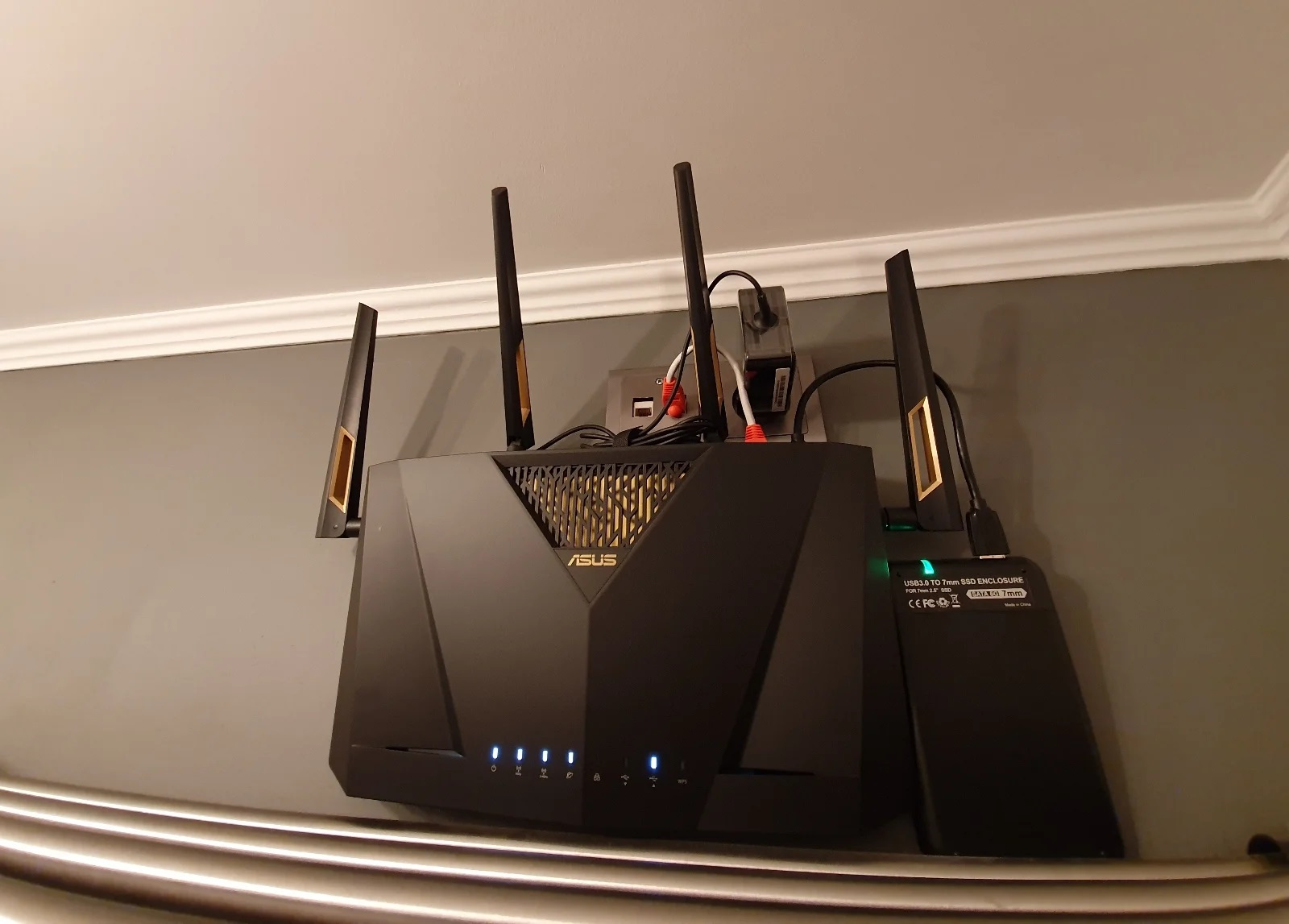 Continue reading

"First AX — ASUS RT-AX88U"