As soon as the first AX router hit the market, I bought it immediately.
Why would you need such a cutting edge router that doesn't even have any compatible clients? Well, it actually does have some — a Galaxy S10/S10+ and at least one Intel AX200 adapter. Moreover, any manufacturer, when releasing a cutting edge router, usually implements not only support of the latest standards and the widest functionality, but also the most progressive hardware, maximum memory capacity, more ports, etc.
The router itself is a huge black box. You can position it on any surface or you can hang it on the wall — as you wish. As you can see, I chose the wall mounting option. Antennas have a little bit of 'gold' on them to increase throughput, of course.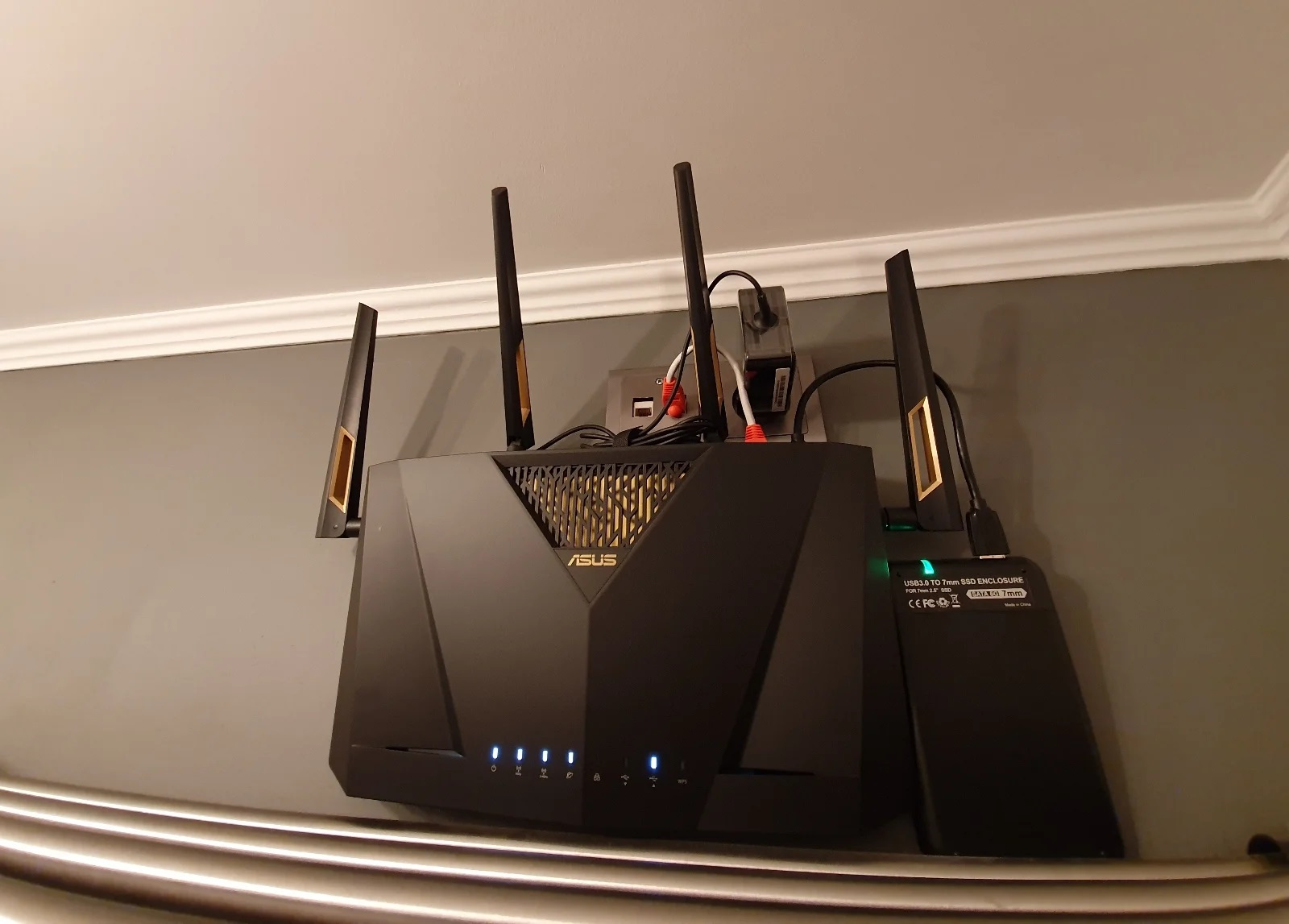 What we have inside is a 4-core Broadcom BCM49408 chip (Cortex-B53, 1.8 GHz), a BCM53134 controller for wired network and two BCM43684 controllers for wireless connection. The BCM43684, in addition to 802.11ax standard operation, also supports 160 MHz wide channel, MU-MIMO, 1024-QAM, as well as an unreally fast aggregate data transfer rate (up- and downstream) of 4.8 gigabits per second. It also has a 1 GB RAM and 128 MB of NVRAM. There are two USB 3.0 ports that allow you to connect any drives to build your own cloud storage, an SMB or FTP exchange server, or a DLNA server.
For me, the most exciting feature of this router is its data transfer speed, because theoretically the 802.11ax standard allows to set up a DIY wireless NAS — it's my golden dream, to be honest.
To test the router, I've got a couple of the fastest Wi-Fi adapters the market has to offer.
One of them is an ASUS USB-AC68 (5GHz, 802.11ac) with those rabbit 'ears', which is said to provide data transfer speed up to 1,300 megabits. It is probably the fastest Wi-Fi adapter with USB connection available today.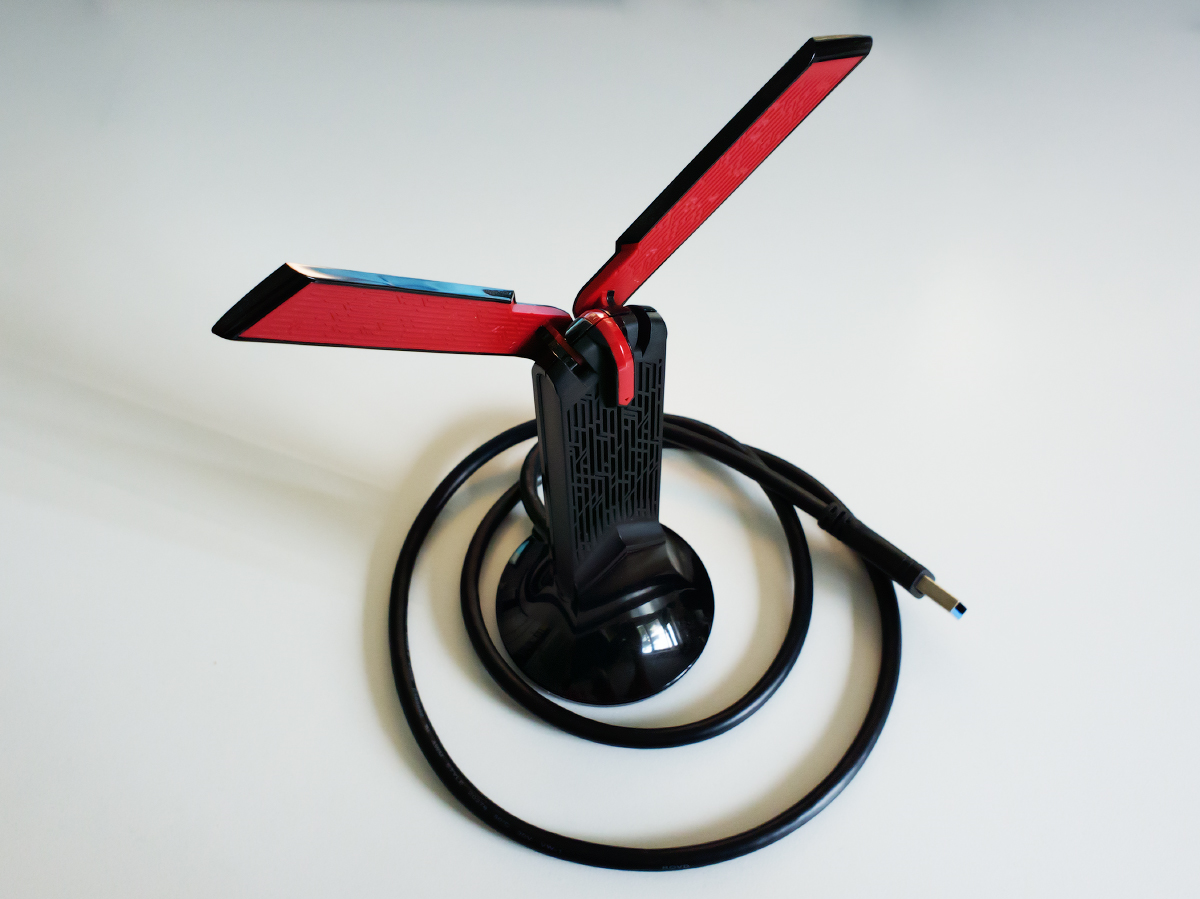 The other one is a monstrous ASUS PCE-AC88 with four antennas. This one is a legendary beast, because since 2016, nothing more powerful didn't come up. It delivers up to 2167 megabits per second at 5 GHz and 802.11ac.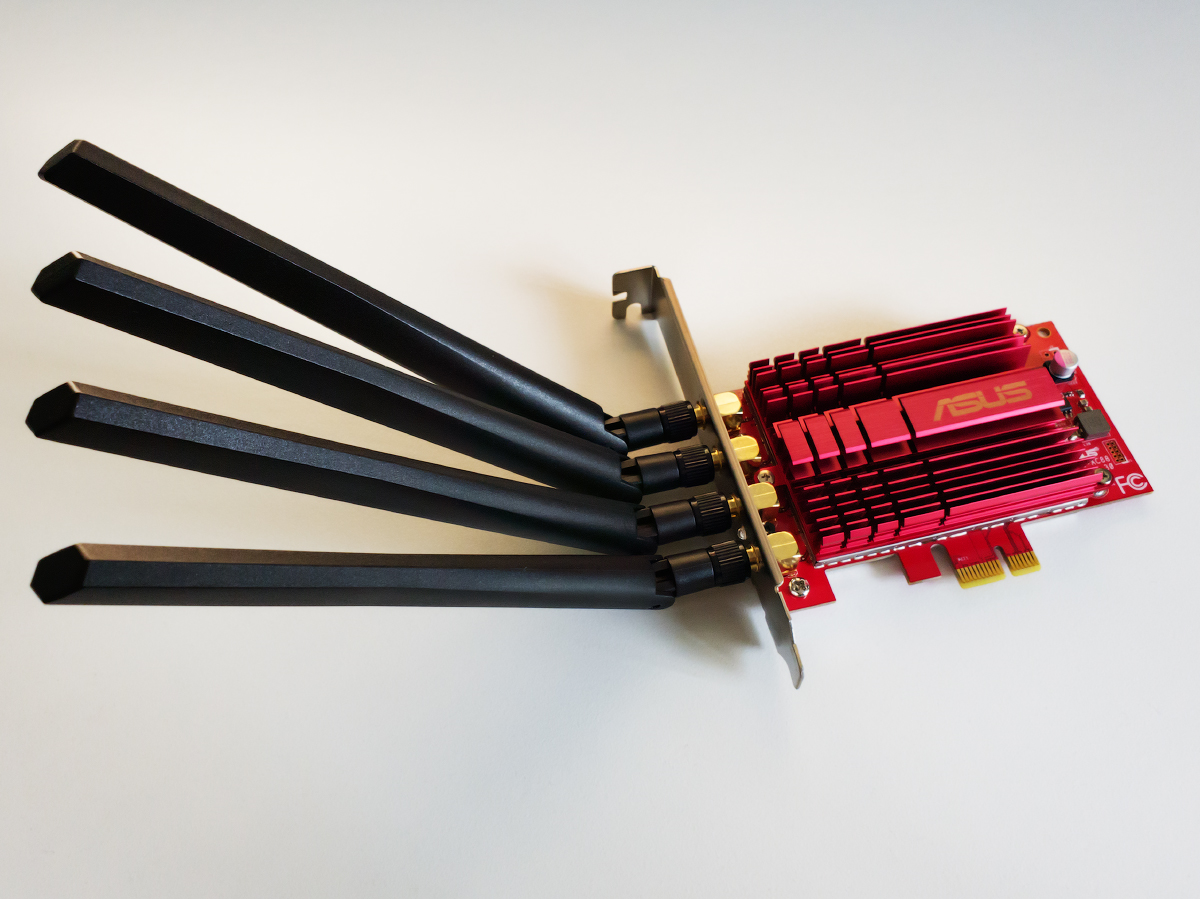 And the third one is a newbie on AX standard Intel AX200. It looks like an M.2 card installed into the PCI-E slot via adapter. As you can see, it has only 2 antennas and no radiators at all. The manufacturer promises up to 2.4 gigabits per second (in theory).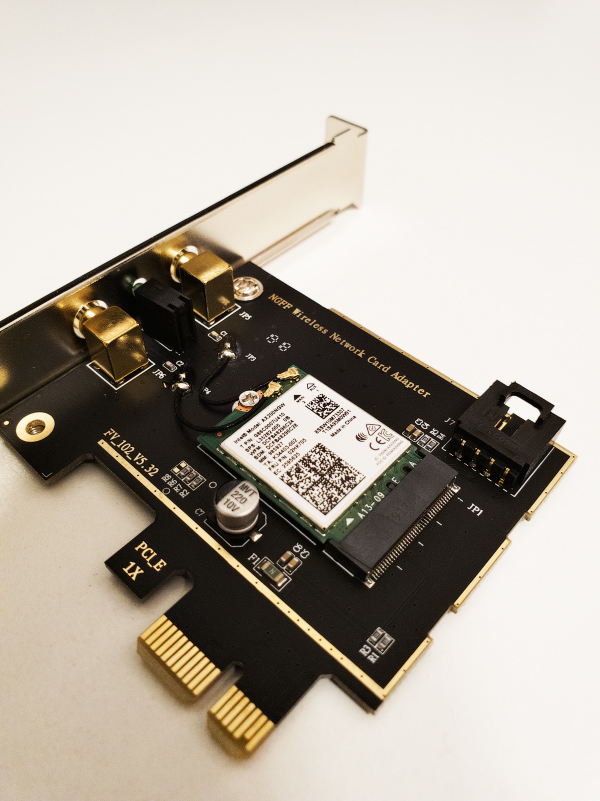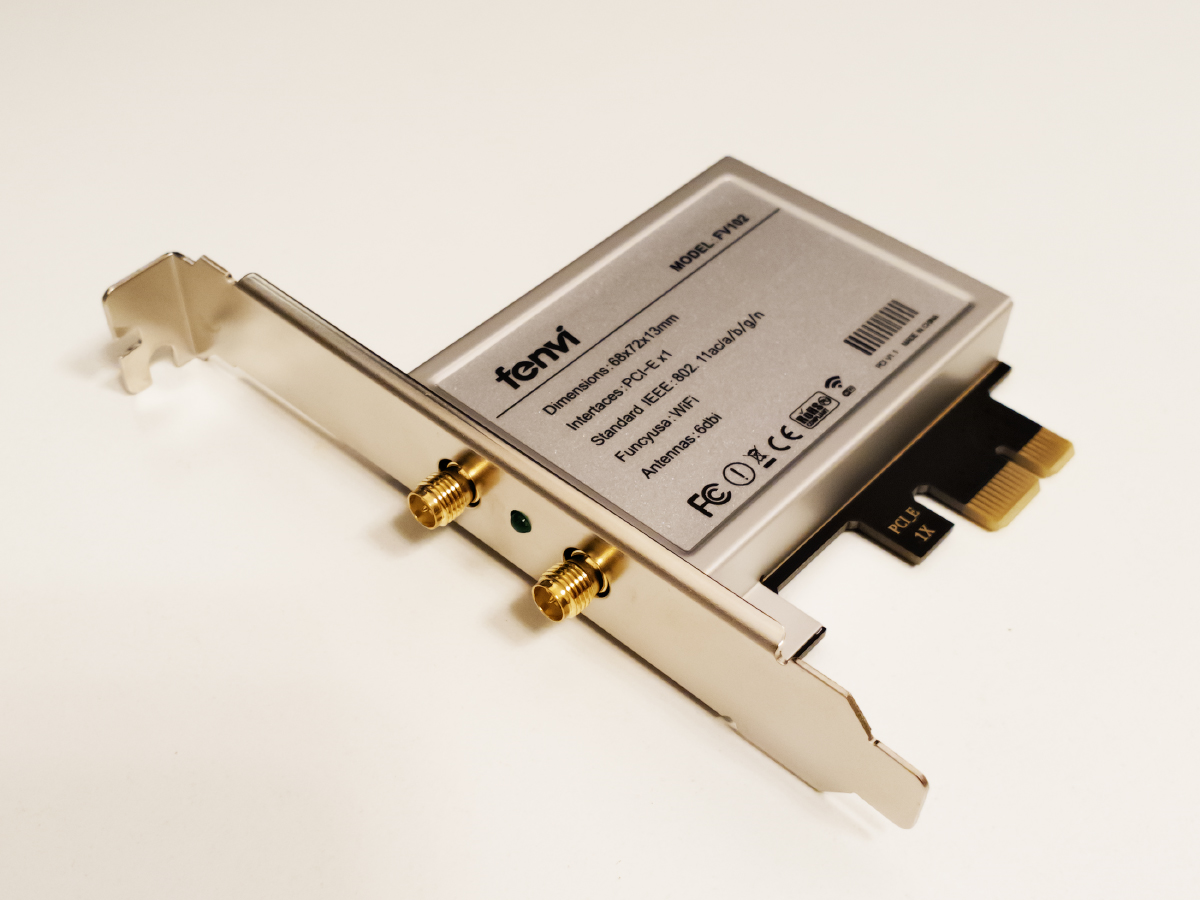 As far as I can tell, the upcoming PCE-AX55BT by ASUS is exactly the same, only with an external antenna base and a fashionable black radiator.
By the way, that AX200 is the cheapest one among the above-mentioned models: it's three times cheaper than PCE-AC88 and twice as cheap as USB-AC68.
But now let's talk a little bit about the router firmware interface in general — in view of the Asuswrt-Merlin, of course, and I'll be focusing on the 384.13 version.
The main screen is pretty standard for ASUS routers (after all, why spoil what proved to be excellent?). Note the monitoring of the 4 CPU cores load area on the right.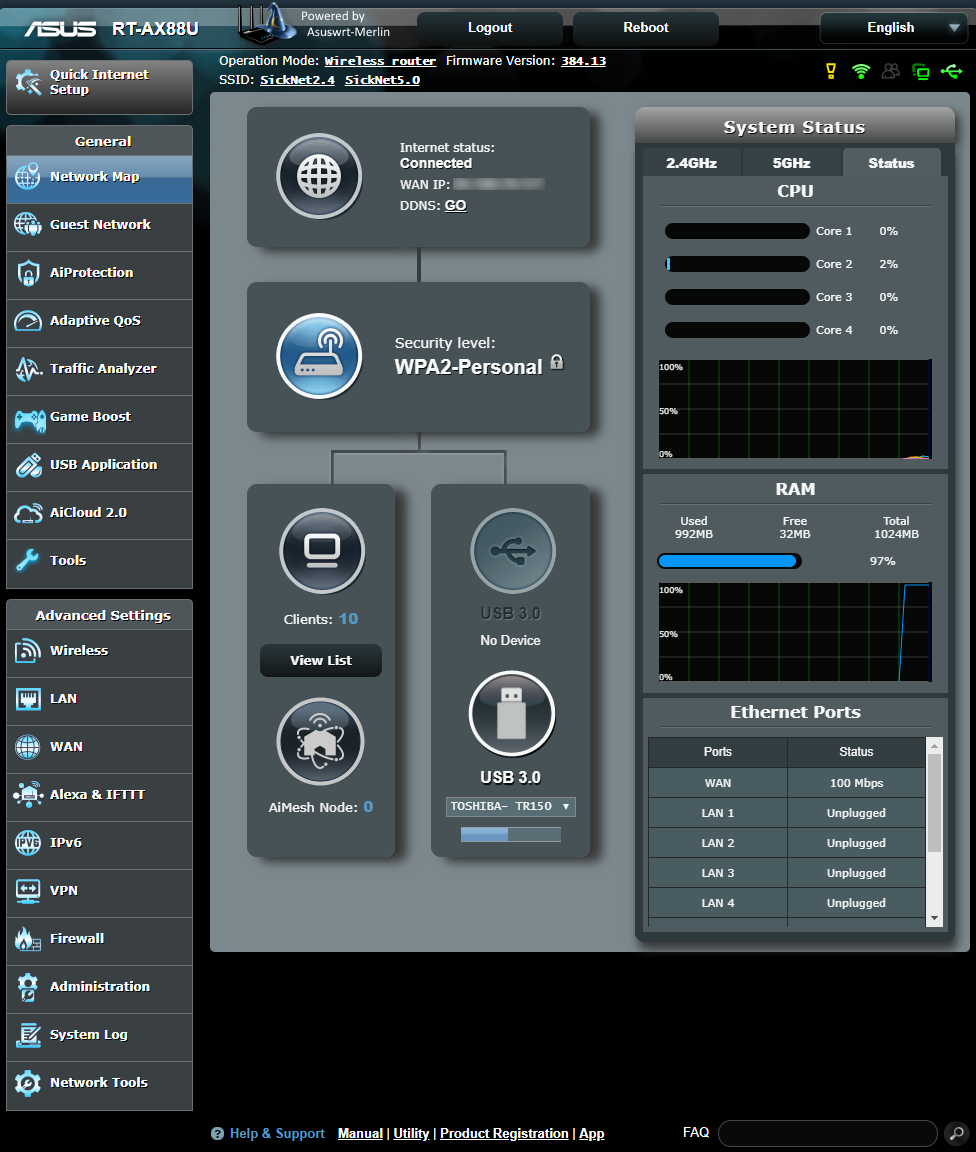 Wireless client connection via 802.11ax is immediately displayed on the 'System Log' → 'Wireless Log' page. Look at the screenshot below: there are 3 AX devices connected, two Galaxy S10 and one desktop PC (via Intel AX200, btw).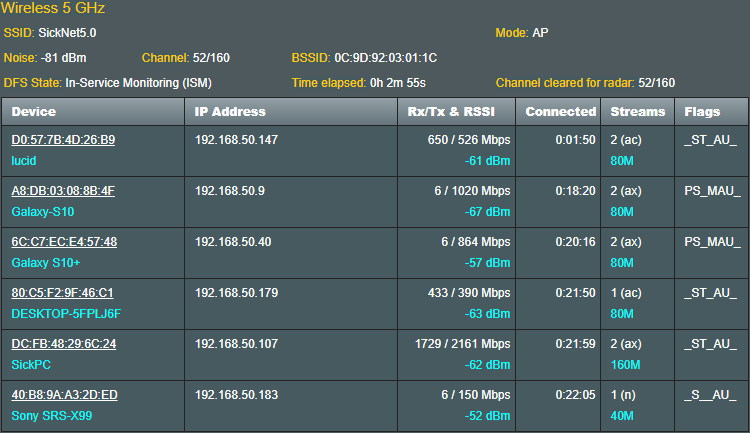 On the client side, the Windows 10 gives some incredible figures — those same 2.4 gigabits per second. Wow.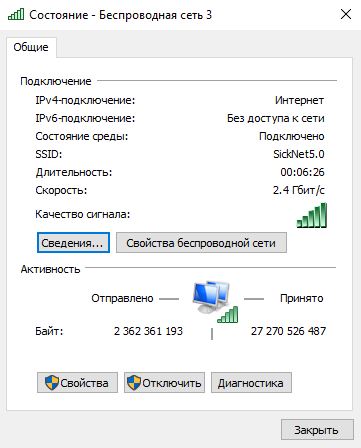 Of course, the speed periodically sags to 1.9–1.7 gigabit. When connected via AX, Galaxy S10 shows '6' next to the Wi-Fi icon.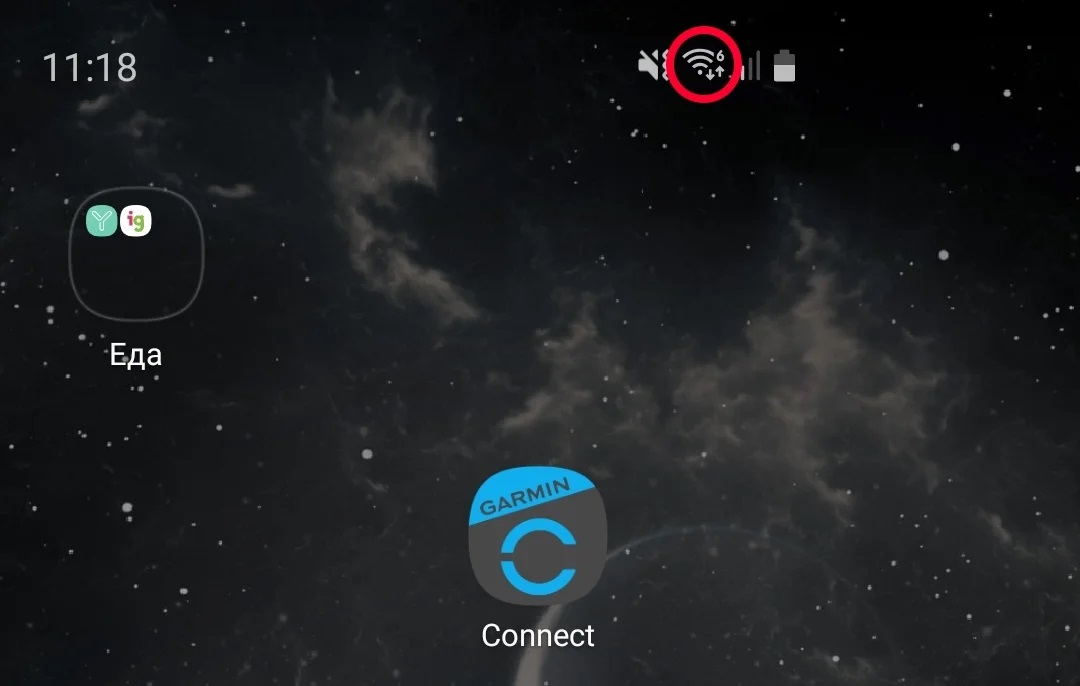 It's now time to get back to the speed of data transfer to and from USB drive through the air. I've used my 1 TB Toshiba TR150 SSD for testing. It's a drive I use to store everything. It's a dumpster among my storage devices. The drive is connected via external AGESTAR 3UB2A8S-6G USB 3.0 rack. Here's what we have in terms of clean read and write speeds when a rack with this drive is connected to a PC: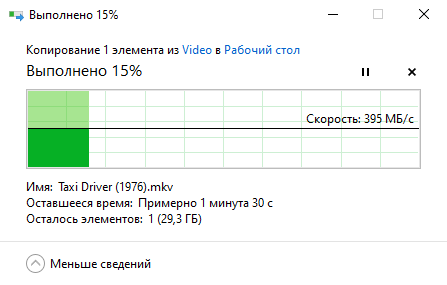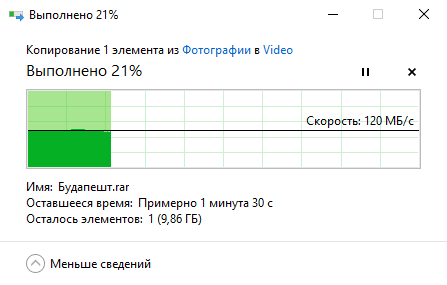 Now let's enable an SMB storage on the router and try our USB-AC68: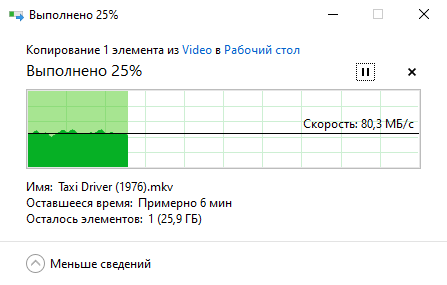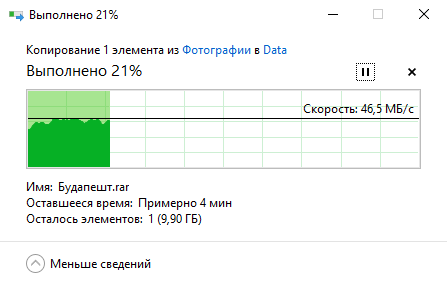 Same with the PCE-AC88: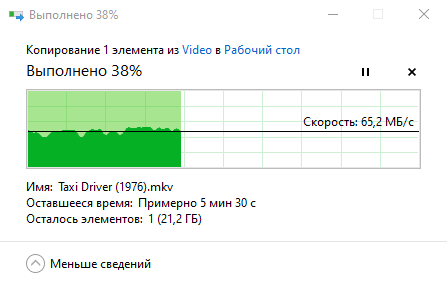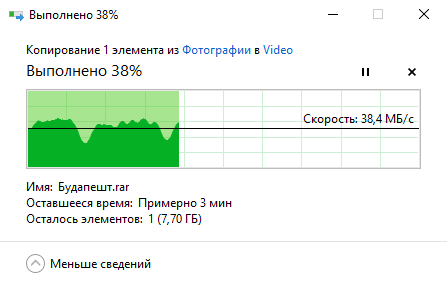 And the AX200: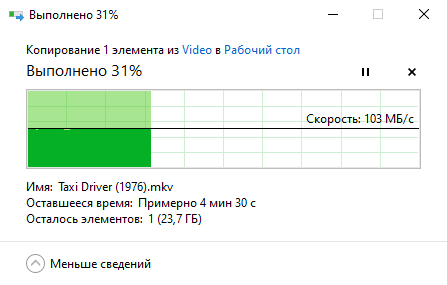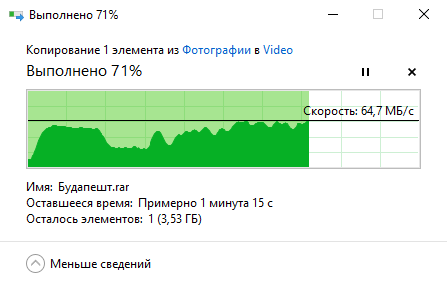 Could it be faster? Maybe the problem sits in my SMB and I should try FTP instead?


And the downloading speed rose up to the sky!.. It seems to be. But no, it's just Filezilla displaying speed in mebibytes per second.
What can I say? First of all, the read speed is most stable with the AX200 adapter. Second, the AC88 surprisingly did worst — even with an external antenna base. Third, the write speed is always less stable than the read speed. Fourth, the read/write speed does not seem to depend on the channel width, but on the USB controller of the router itself or the CPU.
I've also tried to connect a flash drive to the router (a SunDisk Extreme PRO USB 3.1 256 GB SSD drive, in fact), but the result has not changed at all, although this flash drive is able to write and read at 400 megabytes per second.
What if the router's CPU is too weak? It's actually very likely, since the load graph at copying from router to PC over Wi-Fi looks like this: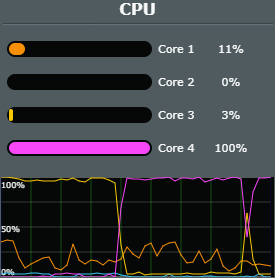 Subtotal: you may count on 100 megabytes per second of read and about 50 megabytes per second of write speed via AX Wi-Fi for large files. That quite allows you to create your own wireless network storage based on the router and the drive connected to it.
However, Wi-Fi is still far behind any wired connection: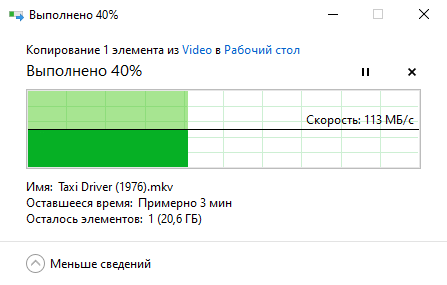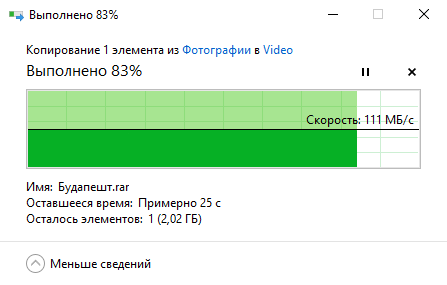 For more clarity, here's a nice chart for you: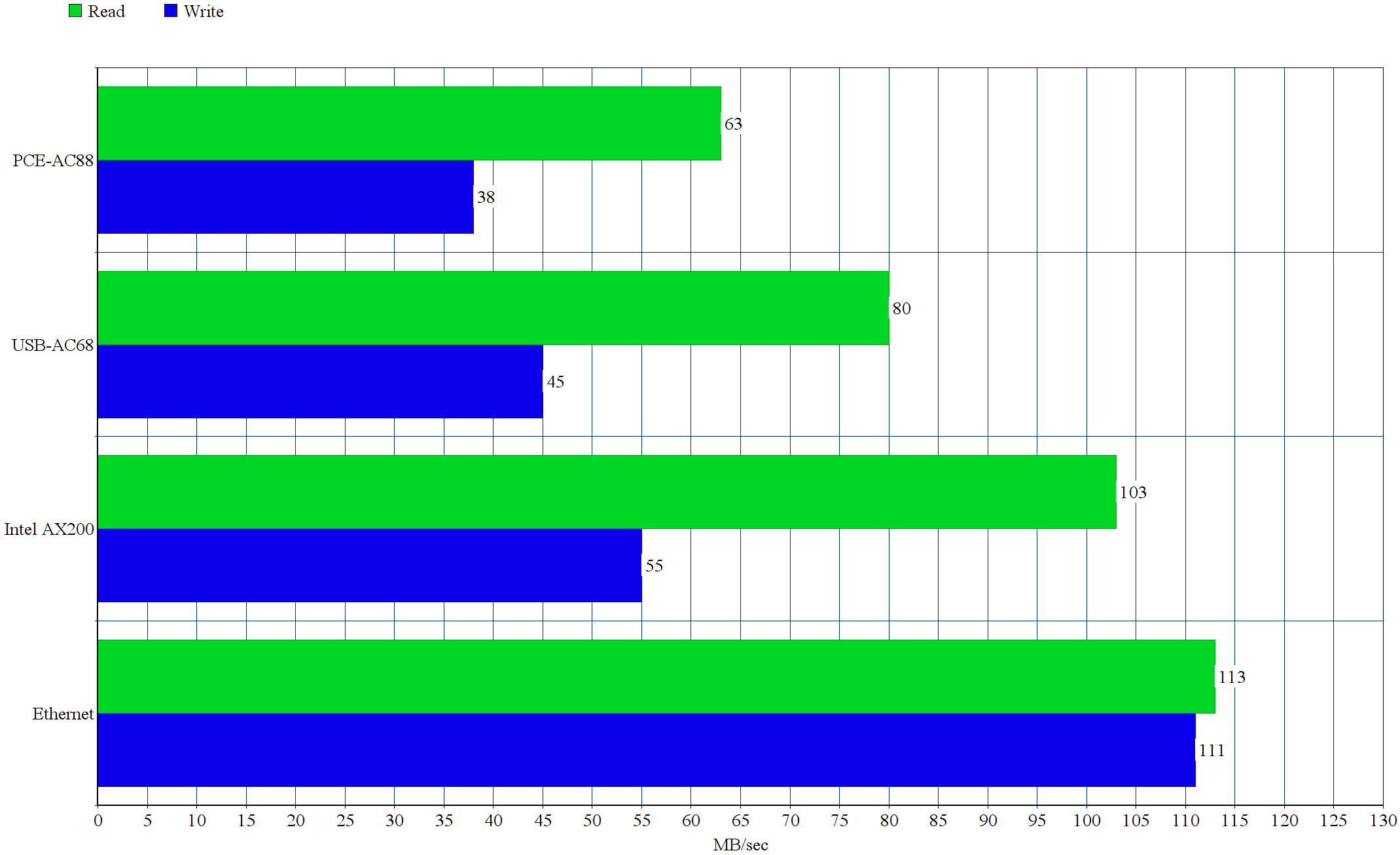 And finally, I'd love to talk about my personal impressions after a month of use:
The CPU of that router is really powerful. For example, if you watch a 4K movie stored on a router connected hard drive on your TV using DLNA, stream your PS4 Pro gameplay to your smartphone, play music (again, using DLNA) from the same hard drive on the Sony X99 speaker, watch YouTube in 4K on two laptops and the other desktop PC, download torrents on the first desktop PC and load a game on the XBOX ONE X — all via Wi-Fi at the same time — then no, your router won't explode or crack or leave you to make a better life. The CPU of the router is still busy for a little bit less than a half of total capacity, and is heated to 70 degrees Celsius.
No glitches, no freezing. If you set 5 GHz channels, which are supported by all devices in the network, everything works well, too. In my case, there are usually 2 desktop PCs, 2 smartphones, 2 laptops, 2 Android and Windows tablets, a TV (LG C7V), a Wi-Fi speaker, a robotic vacuum cleaner, home scales, a PS4 Pro and XBOX ONE X and a printer working at the same time via wireless connection. Plus we have some friends who come to visit from time to time — and their devices stuff into our network, too. That being said, the router delivers OK performance for all connected devices.
If a 100-megabit Internet connection is available, then torrents downloading speed is at 11.2 megabytes per second, which is actually a maximum speed.
Talking about software features, then there's a true buffet of them:

A built-in torrent client, which works without any single interruption. It also has a special plugin for Chrome.
The possibility to create up to six guest networks — 3 networks for each range.
Some sofisticated security features are also there, including router settings security monitoring, unsafe web-pages blocking, DDoS protection, custom filters and a built-in ice cream filler machine… Joking. No ice cream filler — safety first.
A very detailed traffic analyzer.
Gaming VPN. It's not that it's very relevant for those living in Saint Petersburg like me, since the ping is so low even without any VPN, but it still may come in handy for some of you, guys.
Extensive usage possibilities of USB ports: drives and 4G modems connection, sharing printers, creating your own clouds, etc.
Support of voice commands and Amazon smart home devices.
Support of VPN in general and TOR browsing in particular.
The possibility of the router usage as a node of the meshnet.
Deep and wide logging feature.
A Wi-Fi Radar feature, which allows you to investigate and probe the air and learn all about the wireless devices your router detects in it.
In other words, there is literally everything you may need in terms of software features, and there is nothing to complain about.
That being said, this router may be needed in three cases:
When there is a need for a wireless NAS: be sure — you will be totally satisfied with the above-mentioned data rates.
When you need to simultaneously and consistently operate a large number of wireless clients, some of which support the 802.11ax standard.
When you just want a very — VERY powerful piece of hardware that is really cool and durable. The 'why exactly would you need it' question isn't a first order of business. Better have it then need it, that's it.
Well, the ASUS RT-AX88U router is just a device I strongly recommend.
Like this post? You can support me on patreon.